How to Self-Publish a Book
So you have written a manuscript. You have been diligent at making sure that it is complete, welledited, and proofread. Now what? Self-publishing takes a lot of ingenuity and determination, it is no easy task.
Once you have a good title find a cover designer you need to set out on the task of finding a distributer. Avoid any book publishing service that requires an up-front fee or an excessive cut of your book's sale revenues.
The biggest and easiest to use ebook self-publishing platform is Amazon's Kindle Direct Publishing (KDP) program. All you have to do is upload your manuscript to KDP, it will appear for sale on Amazon.com.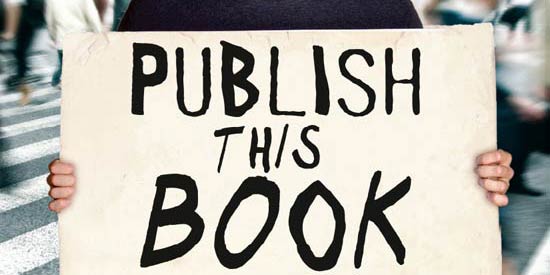 There, readers can download it to their Kindles. KDP is free to use, and the publisher takes about 30% of revenue from the sales of the books. Barnes & Noble ( Nook Press), and Apple ( iTunes Connect) also offer options for self- publishing. You can also get your book selfpublished in print, CreateSpace (Amazon) has a great print-on-demand service that takes your content files (cover and interior) and only prints books that are ordered through Amazon. This way you will never have to worry about paying for inventory or running out of stock. CreateSpace charges a printing fee for each book, plus the cut taken by Amazon and the author keeps the rest.
If your goal is to sell more books, purchase a professionally designed cover to give your book a polished and professional appearance. This will help them stand out in jam-packed book marketplaces. Marketing is essential to getting sales, social media marketing is the best quality for the cheapest price. You don't need to buy a ISBN right away, however, if you want to publish a print edition of your book, you'll eventually have to get an ISBN assigned to the title. However, you don't have to get an ISBN for ebooks published through Amazon, Apple iTunes, or Google Play. And, if you choose to use CreateSpace for publishing a print book, they will provide an ISBN for free. Basically, you just need to know, you got this. Everything you need to self-publish is ready and available online! How to become author and earn money through writing.
Get your copy of how to get your book written in just 21 days:
http://www.amazon.co.uk/Become-Author-Days-Ava-Brown-ebook/dp/B012DOMMPQ/ref=sr_1_8?s=books&ie=UTF8&qid=1439964693&sr=1-8&keywords=ava+brown
Ava Brown|Author,Transformation Accelerator ,Motivational Speaker,Coach,Actress
I help people move from a place of uncertainty to a place of power, joy , fulfillment and peace. Contact me  today to make your book idea a reality.